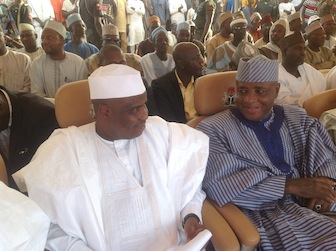 Governor Aliyu Wamakko of Sokoto state on Thursday received into the All Progressives Congress, Alhaji Yarima Rahab, a member of the Peoples Democratic Party and a descendant of Sir Ahmadu Bello, the Sardauna of Sokoto and first premier of Northern Nigeria.
Rahab defected to the APC today with 7401 supporters.
Wamakko commended the defectors for being bold politically enough to accept the doctrine of political change the APC has been canvassing.
He said that the APC leaders would copy the exemplary leadership of the late premier of Northern Nigeria to move the country forward.
He said that the permanent voters cards remain the tool needed to effect the desire political change in the country.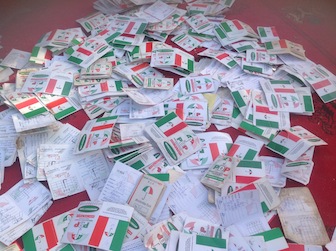 Alhaji Yarima Rahah said that as descendants of the late Premier, they decided to join the APC because the party's programme coincides with the ideals of the revered patriarch.
He said that the leaders of APC share the same political method of the late Premier hence the need for their defection.
Also today, Speaker Aminu Waziri Tambuwal received into the APC Alhaji Shehu Achida secretary of PDP in Wurno local government.
Achida came with 5872 supporters.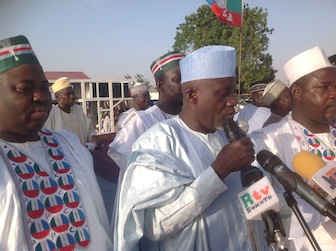 Tambuwal said that the All Progressives Congress (APC) represents the hope of Nigerians in their desire to have a responsible government that will meet their expectations.
Tambuwal called on all the candidates of the party to embark on house-to-house campaign and also sensitise the people against selling their PVCs.
Achida informed the gathering that the APC would meet the expectations of the people.