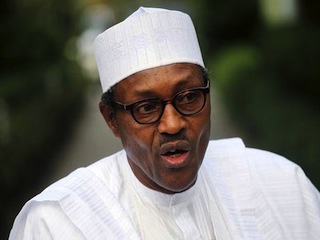 Chief Olusegun Obasanjo has disclosed that he believes in the leadership qualities of General Muhammadu Buhari, the All Progressives Congress (APC) presidential candidate, noting that, he believes in the leadership of Buhari more than anybody at this present time, asking Nigerians not to compare the military era to the democratic system.
Obasanjo stated this while answering questions from newsmen who waited at his Presidential Hilltop, Abeokuta Saturday morning. "I believe General Buhari will fight corruption, he will give firm leadership. When he was there before, he was a military and military leader is both the executive and the legislative but in democracy, it is not possible like that.
"Moreso, military has been rendered impotent and I believe he will do everything to resuscitate it because he knows the military well, so he will do it, if he fails to do it, I will say shame unto him," Obasanjo posited.
Obasanjo in his submission, appealed to President Jonathan not to listen to those who are creating phobia of Buhari and phobia of enquiry, adding that, the President has done well and he should rather have a dignified exit which will acclaim him as a patriot and true democrat.
He also appealed to the APC presidential candidate, General Muhammadu Buhari to ensure that after the election,which he believes Buhari will win,must find a way to allay the fears of many who see him as a threat in the area of human right,obedience of our constitution and rule of law.
On his final analysis, tasked every Nigerians to play their parts in the progress and development of this great country,saying,"for me I would not stop,there is nothing better than democracy. And for those who are pushing President Jonathan,he should beware because when the chips are down,he will be naked and they will mock him at the end. I wish President Goodluck Jonathan, General Muhwmmed Buhari and every Nigerian every good wish," the former President concluded.