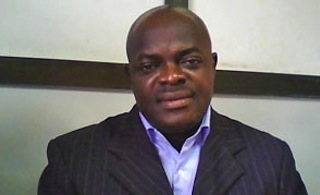 Mali Football Federation has accepted a proposal by the Nigeria Football Association (NFA) for a qualifying fixture of the Women's Football Tournament of 2016 Olympic Games to be moved forward.
A statement by Ademola Olajire, NFA's Assistant Director (Communications), said the Super Falcons were scheduled to host the Malians on May 23 with the return leg in Nigeria on May 30.
NAN reports that the fixture between both countries' senior women teams is in the second round of qualifiers for the Women's Football Tournament at Rio, Brazil.
"We had to write to the Confederation of African Football (CAF) and the Malian Federation to consider bringing the matches forward by two weeks in order for our team to be able to head to Canada by May 19.
"Our team will be going for the final training camp for the 7th FIFA Women's World Cup finals," the statement quoted NFA's General Secretary Musa Amadu as saying on Friday.
CAF had given NFA the go-ahead to contact the Malian Federation for both National Associations to agree between themselves.
In its reply, dated Feb. 13, General Secretary Yacouba Traore said the Mali Football Federation had agreed in principle.
This means that the first leg match will now take place in Nigeria on May 9, with the return leg in Bamako on May 16.

Load more