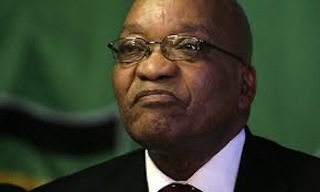 South Africa has protested after a prominent columnist in leading right-wing newspaper in Japan praised racial segregation under apartheid as a model for Japanese immigration policy, the paper said Sunday.
Mohau N. Pheko, South Africa's ambassador to Japan, accused novelist Ayako Sono of glorifying the system of apartheid in the column published on Wednesday in the Sankei Shimbun.
Sono, who was previously an adviser to the government of Prime Minister Shinzo Abe on education reform, wrote that Japan needs immigrant workers to help care for its rapidly ageing population — but that those workers should "live apart", as they did in South Africa under apartheid.
Pheko's letter of protest, according to a story published in the Sankei on Sunday, branded apartheid "a crime against humanity" and said it "must not be justified in the 21st century".
All countries, the Sankei quoted her as saying, must fight discrimination "against others based on skin colour or other standards".
The newspaper did not publish the full letter online, and there was no immediate comment from the South African embassy in Tokyo or from officials in Pretoria on Sunday.
Sono's column had sparked a backlash on social media, with commentators on Twitter branding it "madness" while others said it was "shocking" that the Sankei had published it.
When asked about the column on Friday, Chief Cabinet Secretary Yoshihide Suga told reporters the government would "refrain from commenting on the personal views of a private individual", adding that while Sono had been a member of a government panel she had left it two years previously.
"As for Japan's immigration policy, equality for all under the law is guaranteed," he said. "We will take appropriate steps under that policy."
Sono defended herself in fresh comments published alongside excerpts from the ambassador's letter in the Sankei on Sunday.
She said she was not proposing Japan implement apartheid policies, and that she "was only writing from my personal experience that it is difficult for people with different lifestyles to live together".
The Sankei's senior editor said that the newspaper does not tolerate discrimination, and the column reflects only the author's opinion.
– Abe: Japan needs foreign workers –
Japan's rapidly ageing population and shrinking workforce has prompted economists both in and outside the country to call for programmes inviting young foreign workers to help support the world's third largest economy.
However the country remains almost constitutionally allergic to immigration. Japan allows only a small number of unskilled workers in amid fears they would threaten the culture of consensus, and the government has said that less than two percent of the population is classed as "non-Japanese".
The result for Japan, critics have told AFP previously, is ranks of poorly-protected employees brought in through the national back door, ripe for abuse and exploitation.
Abe has previously said he will expand an internship scheme implemented in the 1990s bringing tens of thousands of foreign workers into the country.
The prime minister has said foreign labour will increasingly be needed, particularly in the booming construction industry ahead of the Tokyo Olympics 2020, and in healthcare.
Around a quarter of Japan's 127-million population is aged 65 or over, according to government figures. This proportion is expected to rise to 40 percent over the coming decades.
In South Africa, race remains a dividing factor despite two decades of reconciliation efforts following the dismantling of apartheid.