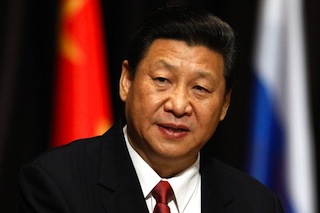 Liu Kan, Consul-General of the People's Republic of China's Consulate-General in Lagos, on Monday said that about 20,000 Nigerians were issued with visas to China in 2014.
Liu told NAN in Lagos that the visas which were issued mostly for business purposes were increased by 12.5 percent over that of 2013.
"With the present level of development of China and Nigeria's bilateral relationship, exchanges between the people of both sides are becoming more and more frequent.
"Every year thousands of Nigerian businessmen go to Canton fair looking for new opportunities and partners.
"In 2014, the Consulate-General issued about 20,000 visas to Nigerians. The 2014 visas increased by 12.5 percent over what we issued in 2013," he said.
The envoy also expressed his government's plan to this year simplify visa application processes for Nigerians.
Liu said that there was plan to also encourage the use of e-mail instead of using express delivery system to transmit application materials for Hong Kong visas.
The consul-general said that the Chinese government would this year continue to encourage more Chinese companies' investments in Nigeria.
"We will take more measures to facilitate the people's exchanges between our two countries this year and in the future," he said.

Load more