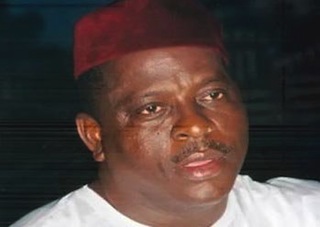 Prince Buruji Kashamu, Chairman, Organisation and Mobilisation Committee of the PDP South West has called for the arrest and investigation of former president of Nigeria, Olusegun Obasanjo after he made comments about President Goodluck Jonathan wanting to say in power by refusing to hold elections in Nigeria.
At a press conference in Lagos, NAN reported that Kashamu called for the immediate investigation and arrest of Obasanjo for unguarded statements.
NAN reports that Buruji accused the former president of making unguarded utterances capable of heating up the polity.
He said Nigerians should not be deceived by the former president's antics.
"Let us not be deceived. As well-intentioned as Chief Obasanjo's homily may seem, it is all lies. It is an open show of his manipulative skills and his well-known egoistic craving for power and relevance" he said.
"I urge Nigerians to be wise and conduct their independent investigations on claims by politicians," he added.

Load more