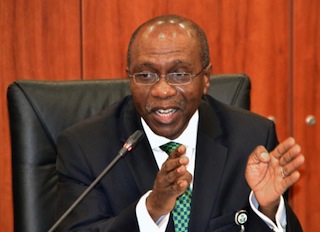 The Central Bank of Nigeria (CBN) on Monday said it would inject more certified microfinance bank operators into the industry.
Mr Kola Durojaiye, the Deputy Director, Other Financial Institutions Supervisory Department (OFISD) of CBN, said this in an interview with NAN in Lagos.
He said the apex bank was bent on injecting more microfinance bank operators into the system because of the prospects for the country.
NAN reports that the apex bank had injected more than 680 certified microfinance bank operators into the economy since 2014.
"Though it is a year of elections and the government purse is leaner because of the falling oil prices, the CBN is working harder with the microfinance Industry to bring buoyancy to the economy," he said.
Durojaiye said that the 680 certified microfinance bankers injected in 2014 undertook intensive courses in micro-financing.
"The apex body organised the training in different batches for a six-month duration before the certification.
"Part of the objective of the training was also to key the practitioners into Vision 20: 2020.
"The vision is to achieve its 80 per cent financial inclusion," he said.
Durojaiye said that those in the first batch of the training programme would commence in March.
He, however, urged the practitioners to face the core business of micro- financing, urging them to avoid the practice of assuming the position of commercial banks.
"Unfortunately, most microfinance banks compare themselves to commercial banks and this should not be so, " he said.
He also said the certified microfinance bankers are expected to bring the sector's Non Performing Loans (NPL) to a decline.
"The 2013 NPL of 47.50 percent of the industry is still high because the sector is just developing," Durojaiye said.

Load more