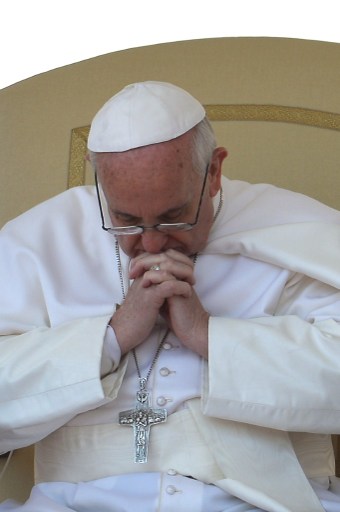 Pope Francis on Monday expressed "profound sadness" over the beheading of 21 Egyptian Coptic Christians by Islamic militants in Libya, saying they had been killed for their faith.
"They were executed for nothing more than the fact that they were Christians," Francis said in unscheduled remarks in his native Spanish following a meeting with John Chalmers, Moderator of the General Assembly of the Church of Scotland.
"The blood of our Christian sisters and brothers is testimony that cries out (to us)," the pontiff added.
"Be they Catholics, Orthodox, Copts, Lutherans, it does not matter. They are Christians, their blood is the same, their blood confesses (their faith in) Christ."
Egypt on Monday launched air strikes against Islamic State targets in Libya on Monday after the jihadists posted a video showing the decapitations.
The killings have been condemned around the world and were described as "barbaric" by Al-Azhar, the Cairo-based institution which is regarded as Sunni Islam's leading theological authority.

Load more