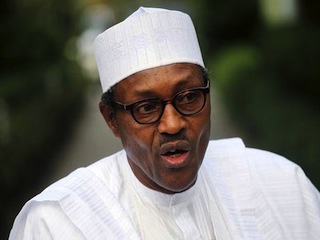 The New York Times, in another harsh editorial against the government of President Goddluck Jonathan of Nigeria, has stressed that the main reason the election country's general elections were postponed is that to frustrate Muhammadu Buhari, the candidate of the opposition All Progressives Congress, APC, in the election.
The United States-based newspaper said it had become clear to President Jonathan, who is the candidate of the Peoples Democratic Party, PDP, in the election, that Buhari's soaring image and support base would not do him any good.
Jonathan had said the country's Independent National Electoral Commission, INEC, did not consult him before postponing the election.
During a recent special media chat to clear the air on some lingering issues in his government, Jonathan, according to critics, gave the impression that the country's service chiefs took the decision to spend the six weeks fighting insurgency.
The presidential and National Assembly elections were shifted from 14 February to 28 March while the governorship and state Houses of Assembly elections were shifted from 28 February to 11 April.
In its editorial, however, the New York Times said: "any argument to delay the vote might be more credible if President Goodluck Jonathan's government had not spent much of the past year playing down the threat posed by the militants and if there were a reasonable expectation that the country's weak military has the ability to improve security in a matter of weeks.
"It appears more likely Mr. Jonathan grew alarmed by the surging appeal of Muhammadu Buhari, a former military ruler who has vowed to crack down on Boko Haram. By dragging out the race, Mr. Jonathan stands to deplete his rival's campaign coffers, while he continues to use state funds and institutions to bankroll his own.
"That Mr. Buhari, who helped launch a coup against a democratically elected government in 1983 and ruled until late 1985, has emerged as potential winner is more of an indictment of Mr. Jonathan's dismal rule than a recognition of the former military chief's appeal.
"Nigerian voters have grown increasingly worried about the stunning rise of Boko Haram, which has committed terrorist atrocities including bombings.
"The abductions and attacks by the group have exposed the weaknesses of Nigeria's armed forces and the dysfunction of the government. Although Mr. Jonathan's government has in the past been less than enthusiastic, and at times obstructive, in response to offers of American and European aid, he appears to be growing increasingly worried. In an interview with The Wall Street Journal last week, he said he would welcome American troops to fight the insurgency.
"Beyond security matters, entrenched corruption and the government's inability to diversify its economy as the price of oil, the country's financial bedrock, has fallen have also caused Nigerians to look for new leadership. Nigeria, the most populous nation in Africa, and a relatively young democracy, cannot afford an electoral crisis. That would only set back the faltering effort to reassert government control in districts where Boko Haram is sowing terror. "The security forces may not be able to safeguard many districts on Election Day. But postponement is very likely to make the security threat worse."

Load more