Akin Kuponiyi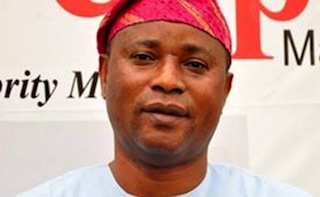 Former secretary of the All Progressive Congress (APC) in Lagos state, Hon. Wasiu Eshilokun Sanni has dragged his party and two others before a Federal High Court sitting in Lagos over substitution of his name as candidate for the State House of Assembly.
Eshilokun who was former chairman of Lagos Island Local Government joined Independent National Electoral Commission (INEC) and one Hakeem Masha as respondents in the suit.
The suit filed by Sanni's lawyer, Wahab Shittu, the applicant want the court to determine whether upon a proper construction and interpretation of Sections 33, 34, 35, 36 and 37 of the Electoral Act 2010 the respondents (APC and INEC) were lawfully entitled to substitute his name with the name of Masha, having won the majority lawful votes in the primaries conducted by the party.
Among the prayers of Sanni before the court were a declaration that Masha having lost the primaries of the party with respect to Lagos Island Constituency 1 to him (Sanni) woefully and the applicant having not withdrawn his nomination, Masha is not entitled to be nominated to INEC by APC as the candidate of the party for Lagos Island Constituency 1 in the forthcoming House of Assembly election in the state.
A declaration that INEC and APC are not lawfully entitled to substitute the name of the applicant, having being declared the winner of the primaries election organised by the party and also having satisfied all statutory requirements culminating in the submission of his name to INEC.
However, a preliminary objection filed on behalf of the party by its counsel, Femi Falana, the party is praying the court to dismiss the suit on the ground that; the court lacks jurisdiction to entertain the suit, that the suit was not initiated by due process of law and that the action is frivolous, vexatious and abuse of court process.
Justice Ibrahim Buba has fixed February 19, 2015 for hearing of the suit

Load more