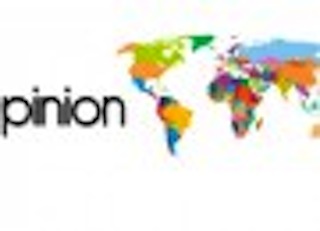 Today we have every cause to believe that Nigeria abounds in former leaders whose stars have set in our political firmament as a result of progressive brain degeneration. It is not in dispute that they failed at every turn during their tenure to perpetuate themselves in power. Our democracy though only about 15 years old has groomed reformers and our honourable men in the legislative assemblies have proven to the rest of the world that such political gimmick can not work in Africa's biggest democracy thus such men who think they are larger than life, General Olusegun Obasanjo's whims and caprices, for instance, was resisted at the time and he had no option but to relinquish his hold on power.
We had similar cases in the not too distant past before the return to civil democratic rule in 1999. At this period under review, Nigeria under the self-styled evil genius General Ibrahim Babangida employed every antic to continue in power long after he promised to return power to an elected civilian government but he could not stand the heat after the historic annulment of the fairest and freest election ever held in Nigeria's political history. We were all living witnesses to the outrage that swept across the country particularly in the south. As luck would have it he had to unavoidably step aside and handed over  the reigns of power to an Interim National Government headed by Ernest Shonekan whose tenure was short-lived. The ING was sacked by the then defence minister General Sani Abacha the dark-goggled dictator who ruled Nigeria until he died with his boots on. 
Although that late military ruler ruled over Nigeria with an iron hand he goes down in history as one leader under whose regime Nigeria achieved peace and great macroeconomic stability. That is not to say he did  not have his own faults and  failures. He did try to continue in office driven  by a consuming ambition to transform himself into a civilian president fortunately or unfortunately this did not see the light of the day. Be that as it may, African leaders' sit-tight syndrome is destroying the continent with political gladiators like Robert Mugabe of Zimbabwe, Paul Biya Of Cameroon, Yoweri Museveni of Uganda, Francois Bozize of Central African Republic, Blaise Compaore of Burkina Faso and a host of others. Tremendously worrisome  is former President Olusegun Obasanjo who wants to return or be in the corridors of power when it is very obvious that his regime was nothing but one vast empire of corruption. 
There is a proverb among the Esan people of Nigeria that says "an elder who is well-respected begins to lose it drastically as he further puts on airs" and this, of course, occurs  when senile dementia sets in. This is exactly what is happening to Obasanjo today that has been causing the present administration under president Jonathan  agonising distraction amid the jihadist insurgency ravaging the northeastern flank of the country. Former President Olusegun Obasanjo – a sentimental irrelevance is increasingly making himself an object of public ridicule by being uncompromisingly antagonistic to traditional morality being exhibited by President Jonathan and everyone has begun to notice it. It is high time he refrained from this if he is ever to be taken seriously again as an elder statesman.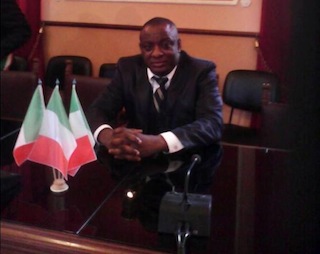 The former President has made a lot of provocative statements lately which have further heated up the polity  to warrant his arrest, detention and prosecution. Obasanjo, during his book launch in England last week, severely attacked President Jonathan over election postponement and alleged that the latter is 'engaged in a do-or-die politics', an allegation he could never substantiate knowing full well the circumstances that necessitated it. The former Nigerian leader was also quoted as saying that President Jonathan is "inviting a military coup" Alas, I wonder why some peoples' memory could be so short. Has he forgotten in a flash this was one of the reasons he had to be arrested and gaoled by the late dictator General Sani Abacha and released by a twist of fate shortly before he was to be executed? We should not feign ignorance of what was to happen at the time and had Sani Abacha succeeded in eliminating him, I am doubly sure Heavens would not have fallen and the same 'crime' he probably committed then is still being re-enacted thereby giving birth to reasons to repeat what happened to him in the dark days of the above-named.
Let us make a brief comparative analysis of the two administrations. Under President Olusegun Obasanjo, Nigeria service infrastructures like highways suffered a woeful neglect and the billions of naira earmarked for roads construction, rehabilitation and maintenance could not be accounted for. The east-west corridor running from Benin to Shagamu was a death trap, in fact, the road was so bad that motoring on that highway could force a pregnant woman to involuntary abortion. But Jonathan's administration has so changed things for the better that driving on that road today is such a pleasant experience.
In the area of power distribution, President Olusegun Obasanjo we were told  spent a whopping $16bn which did not yield any fruitful dividend but Jonathan's administration corrected all that and this has brought about  improved power supply in Nigeria. Nigeria under the former used to be a net importer of food whose consequent high import bill  had the effect of depleting our foreign reserves but today following the elimination of middlemen in the sale and distribution of fertilizers Nigeria has been transformed into a thriving agro-based economy with many countries across the world choosing to tap from President Jonathan's wizardry and and wealth of experience  in the transformation he has brought to the agricultural sector that would doubtless  turn Nigeria to a front-line food exporting nation in the coming years.
The railway sector which had become moribund under his predecessors was resuscitated and today over five million passengers are being ferried across the country with new rail tracks being laid to connect all parts of the country. Was Obasanjo able to do this while in power? Hence on what basis are his frequent diatribes against a man who is well-intentioned  and  bent on repositioning Nigeria on the path of socio-economic development?
 
The problem with the ruling People's Democratic Party today in Nigeria was caused by Jonathan's predecessors who did nothing to provide service infrastructures and others to develop the country. That is why a good number of people are clamouring for a change, but the change they need from the men on the side of the table is being done conscientiously by the indefatigable President Jonathan under whose regime Nigeria rose to become Africa's largest economy and the third fastest growing economy in the world. It is not in dispute that education is the best legacy you can give to your child and in line with this philosophy President Jonathan has built over 12 tertiary institutions particularly in the northern part of the country and a good number of alma ji rin schools to take care of the educational needs of the socially deprived children in the core Muslim north – these were children that were written off as street urchins and sometimes used for money rituals by their taskmasters in the north. Were these children not there when Obasanjo was the President of Nigeria? I ask yet again on what basis would he not let President Jonathan be? Why is he causing him so much distraction when he himself ran a failed government, a government that brought no development, a government that earned Nigeria nothing. Lucky Igbinedion's abysmal failure cost the ruling party  Edo State under him and  I applaud Jonathan's firm resolve to part ways with him and focus on regenerating Nigeria from the prodigal years of the old PDP misrule. 
Today I am sure everyone is aware that the trouble makers in the ruling PDP who have sunk the ship of state and defected to the opposition are worse than villains among whom are Abubakar Atiku and a host of others. How many universities did Obasanjo and Atiku build for Nigerians while they were in power? But today they are proud owners of universities located in their respective states of origin. However, I stand firm in my conviction that the new PDP is made up of civilized people whose intentions are to regenerate Nigeria and this, in fact, has started yielding tangible results calling to mind Jonathan's remarkable achievements which are no more news to one and all. Obasanjo and his cabal have become holy terrors and it is high time they were told to let the sleeping dogs lie.
Iyoha John Darlington, aka Lington Donovan, a social activist, political analyst and public commentator on national and global issues writes from Turin, Italy.
Email: [email protected]

Load more