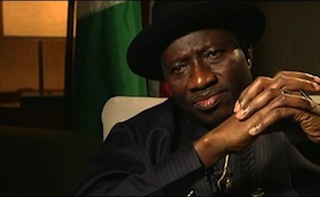 Nobel Laureate, Professor Wole Soyinka, has described President Goodluck Jonathan's response to Boko Haram militants as slow, inadequate and a failure of leadership, noting that, the two leading presidential candidates (Jonathan and General Muhammadu Buhari) were both problematic, adding that, while one is troubled by the past, the other is troubled by the present.
In an interview with the British Broadcasting Corporation, BBC, he noted that the electorate were in a dilemma as a result of the choices they have been provided by the political parties ahead of the elections that were postponed for six weeks from February to March and April.
"There is a huge albatross hanging [around] the necks of the two main candidates. I can understand the dilemma which many voters have," Soyinka told the BBC.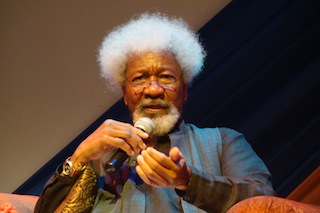 The BBC said the incumbent's campaign for re-election has been hampered by his handling of the six-year insurgency by militant Islamist group, Boko Haram and Soyinka faulted Jonathan for the failure to rescue the more than 200 schoolgirls abducted from Chibok, Borno State in April 2014.
"What happened was a clear failure of leadership – a slow reaction, an inadequate reaction and response," Soyinka said while stressing that while responsibility for the Boko Haram crisis rests with President Jonathan, the government cannot be held solely responsible for the entire jihadist problem as it began under previous governments.
As part of the effort to counter the jihadist threat, Soyinka called for "an aerial bombardment with weapons of the mind" in addition to the military offensive.
"All kinds of propaganda leaflets should have been raining in those areas because not all members of Boko Haram are convinced. They need to know there is an exit and the state will take care of them. Then the waverers' minds have to be reinforced on the positive side – on the side of humanity," Soyinka said.

Load more