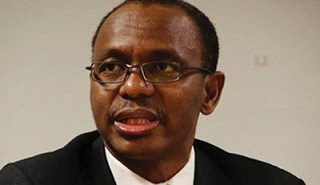 Former minister of the Federal Capital Territory and the All Progressives Congress (APC) governorship candidate in Kaduna state has asserted that Sambo Dasuki, national security adviser and Ita Ekpenyong, Director General, Department of State Services are the two biggest threat to Nigeria's national security.
Although El-Rufai did not state categorically his reasons for alleging that the duo is the biggest threat to the national security but this may not be unconnected to the conduct of their offices in recent times.
"From all information available, NSA Sambo Dasuki and DG SSS Ita Ekpenyong are the biggest threats to our national security and integrity," he wrote on his official Twitter account.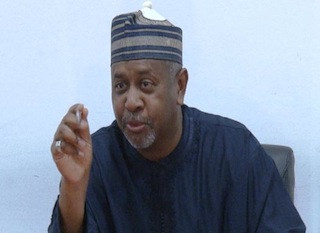 It would be recalled that Dasuki first hinted that Nigeria will postpone the general elections during during a question and answer session at a conference at the Chatham House international affairs think-tank in London.
"We said (to the Independent National Electoral Commission), look, there is a problem. We still have about 30 million… (voter) cards to distribute," Dasuki, a retired army colonel said.
Similarly, the DSS has been heavily criticised by APC, Nigeria's main opposition party in the build up the election.
During a raid on one of APC's office, the DSS claimed it had uncovered lists containing names and photographs of security personnel, foreigners and minor/under-aged on the registered members list of APC.
APC has since challenged the DSS to make public the list, noting that, no one will take the DSS serious again, noting that, the findings of the DSS was a plot orchestrated in collusion with the PDP to distract the APC from its ongoing campaigns for the elections.