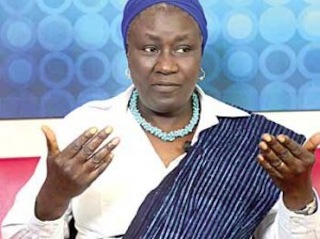 The Presidential candidate of KOWA party, Prof. Remilekun Shonaiya, said the party would breathe fresh air on the country.
Shonaiya, who spoke with newsmen in Osogbo on Monday, explained that the fresh air was a mandate to ensure the people received democratic deliverable without delay.
She said the nation needed an inspiring leader that would chart a fresh course for the people.
"We need to change our mind set about the political parties that we already know, a party does not have justification to be voted into power because of its popularity.
"It is about time the electoral process was overhauled; the nation is at a critical period when the long awaited change should be made now.
"We can no longer waste time praying and hoping for change without working towards It," she said.
According to her, politicians in the country prefer to lavish monies on frivolity than fixing roads, electricity and the ailing health sector.
Shonaiya said voters should view her candidacy as an interventionist move to salvage the country from total decay.
The presidential candidate, therefore, urged eligible voters to vote her as the next president of the country.