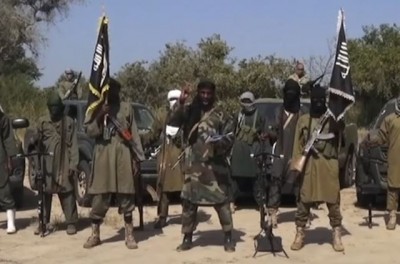 Four African armies, from Nigeria, Cameroon, Chad and Niger, are currently directly engaged in the fight against the Nigeria-based insurgent group Boko Haram.
Regional forces have gone into action while awaiting the formation of a planned 8,700-strong, five-country force, whose make-up remains to be determined.
Following is the state of play on the ground: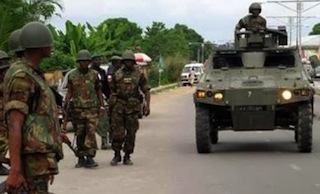 – NIGERIA: On paper, the Nigerian army is one of the strongest on the African continent. It boasts 80,000 troops, a further 80,000 paramilitaries and a fleet of Chinese- and European-made fighter jets.
Local vigilante groups have also been set up to guard communities from attacks by Boko Haram.
Abuja has never provided figures on how many troops are engaged in the fight against Boko Haram.
For the past six years, the army has been powerless to halt the jihadists' advance through northeast Nigeria, or prevent their increasing cross-border attacks on neighbouring countries.
The merits of the army, which is regularly accused of human rights abuses, desertions and corruption, has been repeatedly called into question, including by Nigeria's neighbours.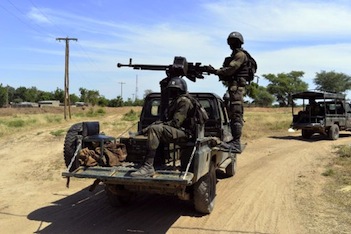 – CAMEROON: After Nigeria, Cameroon was the second country to be targeted by Boko Haram.
In 2014, President Paul Biya launched Operation Alpha, deploying the elite BIR rapid intervention battalion to confront the Islamists. In December, Cameroon warplanes carried out airstrikes against Boko Haram positions within Cameroon.
Currently, 6,500 soldiers are deployed in the far north, although not all are directly engaged in the fight against Boko Haram.
Faced with the proliferation of Boko Haram attacks on its territory Cameroon in January appealed for international support. Chad sent troops to bolster Cameroon's forces days later.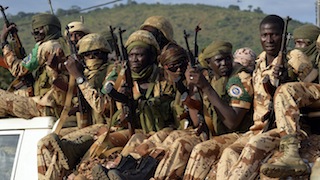 – CHAD: The Chadian army is thought of as the region's scarecrow.
It is very well-equipped and has a powerful air force. Above all, it has some 30,000 seasoned soldiers, some of whom were engaged in the battle against jihadists in Mali in 2013.
President Idriss Deby has committed some 5,000 men to the fight against Boko Haram. The troops first deployed to border areas of Cameroon and Niger. On February 3, a contingent crossed into Nigeria for a ground offensive on the border town of Gamboru, which they wrested from the insurgents.
Chad's troops have the backing of fighter jets based in the capital N'Djamena.
They can intervene very quickly as the Chadian capital is only about 50 kilometres (31 miles) from the theatre of operations.
Chadian soldiers have in the past been criticised for their brutality towards citizens, most recently in the Central African Republic (CAR), where they took part in an African Union-led peacekeeping mission in 2014.
Chad withdrew its troops from CAR over the allegations.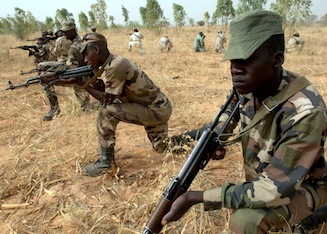 – NIGER: Niger's President Mahamadou Issoufou, who is close to Chad's Deby, has also decided to send troops to Nigeria.
On February 9, Niger's parliament authorised the deployment of 750 soldiers.
Faced with the growing threat from Boko Haram, Niger had already reinforced its security operation along its border with Nigeria, deploying around 3,000 troops.
Niger has the smallest army in the region, with around 10,000 security forces overall. Like Chad, Niger is also experienced in the fight against jihadist groups in the Sahel region.
Report By AFP

Load more