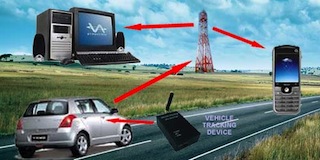 Tracking and monitoring your vehicle just got easier with the all new Tikon Vehicle Tracking device by innovative IT software company Concept Nova.
The vehicle tracking services which is in partnership with online shopping outfit, Konga effectively monitors your vehicles' performance and your employees' driving habits at the touch of a button via any GSM/GPS enabled mobile phone, all this at the comfort of your home or office.
The Tikon vehicle monitor is designed with the latest tracking technology that gives users complete control of your asset and also provides real time monitoring data every 10 seconds from a personal computer or smartphone.

This innovative device will launch on 2 March 2015 in Lagos, Nigeria.
Tikon tracker provides users with the requisite vehicle security and peace of mind. It helps them take better control of their valuable assets, as well as increase productivity and record reckless driving habits.

Load more