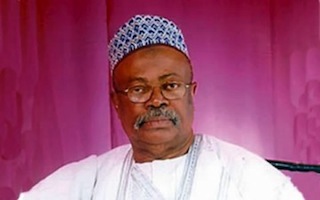 A retired commissioner of police, Alhaji Abubakar Tsav, has advised the police not to succumb to pressure in investigating Tuesday attack on All Progressives Congress (APC) supporters in Okrika, Rivers.
Tsav told NAN on Thursday in Makurdi that the swift response of the police by commencing investigations into the shootings was commendable.
NAN recalls that APC governorship campaign rally in Okrika had ended abruptly when suspected explosives were detonated at the venue amid shootings by hoodlums.
Tsav said that the killing of a security officer by lawless people in any country had to be accorded top priority investigation to avoid dampening the morale of other officers.
He advised the investigating team not to engage in a "wild goose chase" but to search among political gladiators in Rivers to fish out the masterminds of the criminal act.
"The suspects are within reach; the evidences are so thinly covered for any honest, courageous and sincere investigations to unravel," he said.
He regretted that horrible things happened often in Nigeria and the culprits walked away freely.
He, however, commended the Inspector General of Police for his order to police commissioners to search and recover arms in wrong hands. "The possession of arms and ammunition by political thugs pose a serious security threat to this country," Tsav said.
He said that it was important for the police to mop up such arms and ammunition to avoid unauthorized usage.
He appealed to the public to support the police in freeing the society of criminal elements by reporting storage of arms by thugs in any part of the country.