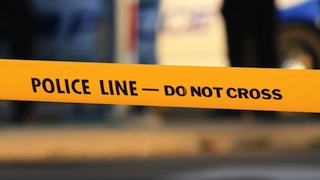 Two thieves posing as police officers gained access to a French pensioner's home on Wednesday and robbed him of 13 gold bars worth 450,000 euros ($510,000).
The fake officers showed up on the 69-year-old's doorstep in a Parisian suburb and told him they were investigating a gold robbery, a police source said.
"They asked him if he had any (gold). He said he did and then showed them the gold bars," the source said.
"One of the two then distracted him with papers while the second stole the ingots."
The 13 gold bars weigh a kilo (2 pounds) each and were stored in the man's cellar rather than in a safe, the source added.
The pensioner was unharmed.

Load more