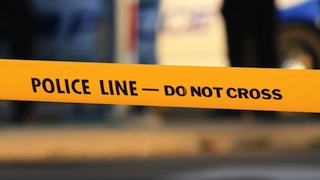 Armed forest guards have shot dead a man-eating tiger in southern India after the animal attacked and killed a farmer and a tea plantation worker, an official said Thursday.
The tiger pounced on the farmer who had entered a forest in the state of Kerala earlier this month, eating most of his body, forest officer C. Badrasamy told AFP.
The same animal then attacked a woman as she worked on a plantation on Saturday, after the tiger apparently roamed into neighbouring Tamil Nadu state on the other side of the forest, Badrasamy said.
"There was panic in the area and angry villagers then started ransacking forest property, demanding that the tiger be killed immediately," Badrasamy said by phone from Tamil Nadu.
A 50-strong team of forest officers, constables and vets had fanned out across jungle in Tamil Nadu, armed with a photo of the big cat from colleagues in Kerala, before finding and tranquilising it.
But the tiger escaped amid chaotic scenes after some 500 villagers gathered to look at the animal, Badrasamy said.
After it was again spotted in the jungle, the officers tried to use dart guns but opened fire with live rounds on Wednesday as it tried to pounce on a team member.