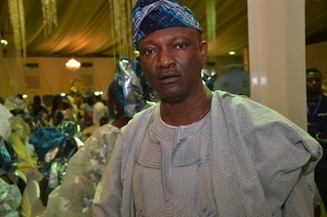 The governorship candidate of the Peoples Democratic Party (PDP) in Lagos State, Mr Jimi Agbaje, on Thursday, tasked the state government to pay striking medical doctors in the state without delay.
Agbaje, a pharmacist, spoke against the backdrop of the warning strike embarked upon by doctors in the employment of the state.
In a statement issued on his behalf by his Media Aide, Mr Remi Adefulu, Agbaje argued that with its eye on a mega-city status, Lagos deserved seamless health services.
He described the strike as one too many. "My heart bleeds over this avoidable strike because I find it unbelievable that the state is making the poor masses suffer unduly due to a minor issue like salaries, which is the right of every worker," he said.
He hinged his assessment on the fact that residents in the state had gone through untold hardship, having suffered the effects of incessant strikes in the health sector in the last six months. "Government the world over is about the people, but are the people not the ones suffering?.
"Something urgent should be done by government to alleviate their sufferings and prevent avoidable deaths." he said.
Agbaje promised to improve health services, if voted into office. "Let me assure Lagosians that hope is on the way, as our administration knows the importance of a healthy people to national development," he said.
"As I have said repeatedly during our campaigns, our administration shall introduce a free health insurance scheme that would be beneficial to Lagosians and service providers.
"The system is working all over the world, and our people deserve to benefit from this globally-acclaimed best practice in the health sector," he said.
NAN reports that the doctors under the aegis of the Medical Guild had on Feb.17 declared a three-day warning strike to press home their demands. They demanded that the state government should stop engaging doctors as casual workers and revisit the suspension of the training of resident doctors in the Lagos State University Teaching Hospital (LASUTH).
The doctors are also protesting against the application of "No Work, No Pay" policy of the state government to members of the guild.

Load more