Simon Ateba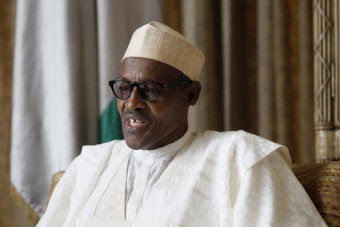 The Presidential candidate of the All Progressives Congress, APC, Muhammadu Buhari, may have held a secret meeting last night with some loyalists of President Goodluck Jonathan in Paris, sources said from the French capital.
Buhari left Nigeria on Thursday morning officially to hold meetings with key members of the British political class and interact with some global institutions.
But sources said he might have gone to Paris first to meet with some close allies of Jonathan who are seeking reassurance that they won't be jailed by a Buhari presidency.
It was learnt that Bola Tinubu, an APC leader, two Nigerian former heads of state and a wealthy Lebanese family with extensive business interests in Nigeria may have been part of the people brokering the deal in Paris during a meeting on Thursday night.
The meeting was arranged by a foreign power  in Nigeria that seems to have written off President Jonathan.
The negotiations, it was learnt, are based on the fear in Jonathan's circle that Buhari will try and convict all of the top people in the Jonathan administration who are known to have stolen a lot of cash from the nation's treasury.
It was learnt that Buhari and the top leadership of APC may be considering amnesty for some of them if he is eventually elected on 28 March.
The discussions are referred to as the Brazillian model, a type of deal where the president offers amnesty and asks the thieves to bring home the money stolen and invest it in the economy.