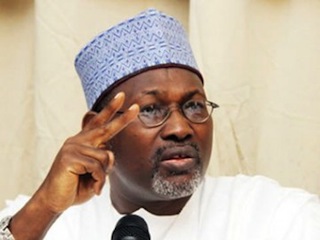 The Independent National Electoral Commission (INEC) said it would use the opportunity offered by elections rescheduling to organise extensive hands-on training on the use of card readers for its ad hoc staff.
The Chief Press Secretary to INEC Chairman, Kayode Idowu, made this known in an interview with the News Agency of Nigeria (NAN) in Abuja on Thursday.
Idowu said that the training would last five days, adding that "with the time that we have, there is going to be more extensive training, especially hands-on training for polling officers who will be handling card readers.
"The arrangement for this has been made and it will commence shortly."
He expressed optimism that the passing-out of the National Youth Service Corps (NYSC) 'Batch A' members on Thursday would not affect the ad hoc staff required for the forthcoming elections.
He allayed fears that some NYSC members who had just disengaged from the scheme but had been recruited and trained for the election would not report for the job.
According to him, they will come because they voluntarily applied for the job. "With the voluntary application there is commitment to that. If they are not going to appear on that day they wouldn't have applied.
"Even though the screening was in consultation with the NYSC Directorate, the application was voluntary," he said.
Idowu, however, assured that there would be no shortage of ad hoc manpower for the elections, saying that the commission had always made provision for extra ad hoc staff to meet emergencies.