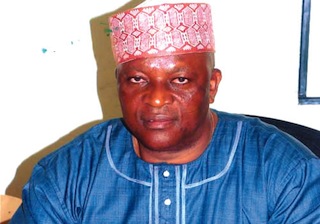 The Peoples Democratic Party (PDP) in Osun, said it was in support of a full scale investigation into the video that alleged the Osun governorship election was rigged.
Alhaji Gani OlaOluwa, Chairman of the PDP in Osun, told newsmen in Osogbo that the leadership of the All Progressives Congress (APC) lacked enough evidence to defend the allegation.
NAN reports that Mr Gboyega Famodun, the APC Chairman in the State had challenged the Director, State Security Service (DSS) to investigate the said video.
Famodun said at a news conference in Osogbo on Saturday that the said video was to portray the APC in bad light.
He requested that the authenticity of the video be probed; adding that the Party might ask Gov. Rauf Aregbesola to set up an inquiry.
NAN recalls that Chief Femi Fani-Kayode had recently released an online video alleging the rigging of Osun governorship election by the APC.
The PDP chairman stressed that his Party had been vindicated with the revelation, adding that, "the PDP will not take the revelation lightly until justice is done."
OlaOluwa said, "such revealing allegation cannot be taken with levity as it bothers on the electoral process; the burden rests on the APC to prove its innocence.

Load more