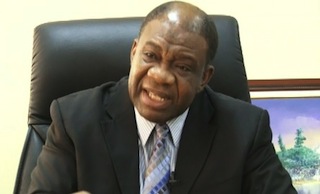 The Federal Government on Saturday said that plans were underway to commence electronic monitoring of pipelines and other facilities channeling gas to power plants across the country.
The Minister of Power, Prof. Chinedu Nebo, who made the announcement in Ikorodu, near Lagos on Saturday, said the measure was to curb incessant pipeline vandalism.
He was speaking at the inauguration of the new 220 megawatts turbine at the Egbin Power Plant.
Nebo blamed vandals for the Federal Government's inability to meet previously anticipated power generation targets.
He said that government was also planning to enlist the Nigerian Air Force in the joint task force team set up to provide aerial surveillance for pipelines.
The minister said that electricity generation would increase significantly in the next four years, disclosing that power generation was currently standing at 3, 600 megawatts, due to gas shortages.
According to him, power supply in Nigeria is mostly based on gas with about 70 per cent gas-fired turbine while 30 per cent is hydro based.
"When we have a holistic energy mix, things will get much improved, oil thieves and vandals who break into our pipelines make it difficult for Nigerians to even benefit from what this government has done.
"We have far larger capacity installed than the power we are giving out because of gas supply, which is being taken care of. More forces are being deployed.
"Electronic gadgets are being installed to ensure that at any point of disruption our security forces will know and know how to forestall it."
Nebo said that government's desire for Nigerians was to ensure stable power supply, noting that measures were being put in place to ensure steady power supply.
"The commissioning of this unit is a clear demonstration of the wisdom of President GoodLuck Jonathan administration's commitment to the reform and development of the power sector.
"The power sector is beginning to see the impact of the privatisation of the generation and distribution assets to the benefit of Nigerian electricity consumers.
"With this new unit, the new owners of Egbin Power Plant have accomplished the commendable feat of bringing the power plant back to its original installed capacity of 1,320 megawatts.
"The ability to wheel this power from the generation stations on to distribution companies rests with the Transmission Company of Nigeria."

Load more