Akintola Lukman/Ile-Ife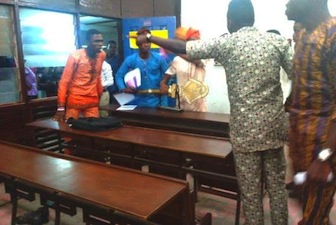 Management and Accounting Students of Obafemi Awolowo University, Ile-Ife, Osun state, have engaged in a serious combat at their parliamentary sitting, over the students association's fund and the state of the association.
PMNEWS Campus Square gathered that crisis hit the Accounting Students Representative Council (ASRC) OAU chapter, after their annual summit (NISEL).
The association reportedly generated an unspecified huge amount of money during the summit leading to rumours that the money generated have been mismanaged.
To clear the air, the ASRC, summoned the President of the Nigerian Universities Accounting Students Association, OAU chapter, Vincent Adeoba, to appear at the floor of the house, in other to give detailed explanation of the association's financial report which needed to be clarified.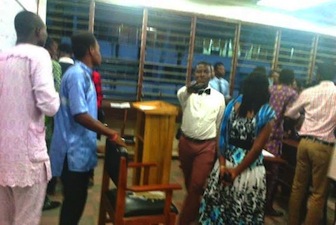 Despite his attempt to give clarification of how the fund managed, the parliamentarians felt dissatisfied with the presentation of Adeoba at the meeting.
It was gathered that some of the parliamentarians expressed their grievances over the president's dressing and his poor coordination. In response to this, the president got angry and walked out.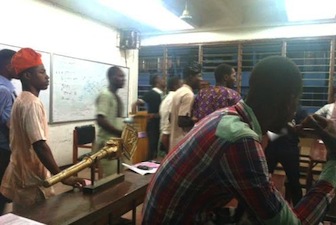 At a subsequent parliamentary sitting held on Friday, 20 February 2015, the Speaker of the house suspended the Director of Socials and the General Secretary, Tunde Animashaun and Oladotun Oladiti respectively, over their rude behaviour towards the house.
The suspension of the two officers by the house did not go down well with many who faulted the actions of the parliamentarians.
Amidst this tension, a campus journalist, Afeez Laisi was harassed while doing his job by some parliamentarians (names withheld) at the meeting.

Load more