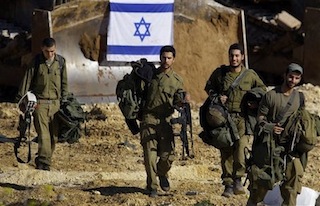 Israeli troops have shot dead a 19-year-old Palestinian man during unrest at a refugee camp near the West Bank town of Bethlehem, Palestinian medics said Tuesday.
Jihad al-Jafari, a supporter of Palestinian president Mahmud Abbas's Fatah movement, was killed in an overnight confrontation at the Dheisheh camp, the medics said.
A spokeswoman for the Israeli army said that troops were attacked by people throwing stones and incendiary devices, adding that one soldier was wounded.
"After trying in vain to disperse the crowd of attackers, our forces felt in danger and opened fire at the leader of the rioters, who was hit," the spokeswoman said, without elaborating.