Abiodun Onafuye/Abeokuta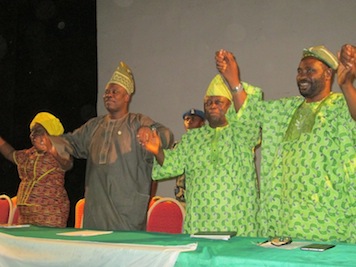 Governor Ibikunle Amosun of Ogun state, Southwest, Nigeria has called for prayers from all Nigerians against those he described as the enemies of the country.
The governor disclosed that those against the candidature of the All Progressives Congress (APC), Presidential candidate, Gen. Muhammadu Buhari are the enemies of the country, who deserved to be prayed upon either for change of hearts or be perished with their wishful thinking.
Amosun who addressed the Community Development Associations (CDA's) under the Community Development Council (CDC), the State Co-operative and Thrift Society body and Trade associations on Monday at the June 12 Cultural Centre, Kuto, Abeokuta stated that the prayers could cut across traditional and orthodox practices.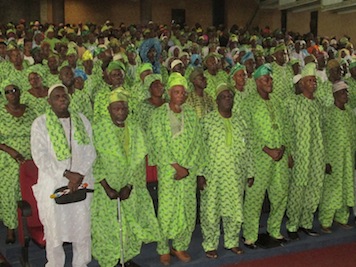 "If these people do not need prayers, how on earth can some people be against the candidature of Buhari, with his great antecedents in the various offices he had served in this country. He was once the Minister of Petroleum and we have history of his performance, contrary to what we have now.
"He was once Head of State and his performance was their for all to read. During his regime, the naira was only about N4, but what we have now is about N230 to one dollar and you say we should not pray for them? They need prayers in Islam, Christianity and even the traditionalists. If the prayers will not change them, we pray to make their wishful dream perish with them," Amosun said.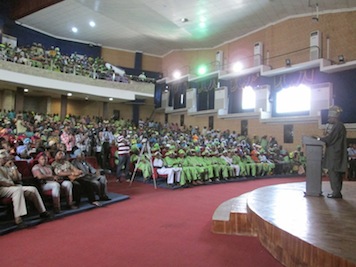 The governor also declared that those who wished to have the state returned to the inglorious days of insecurity and underdevelopment, should be prayed never to return to the state.
He revealed that they need not only to be prayed for, but, also use our votes to vote against them.
The governor assured the groups of his administration support for their uplift, hinting that, new text books would be ordered to replace existing ones after the elections for the public primary and secondary schools in the State.

Load more