Things seem to be looking up for a budding juju music act, Prince Sanmi Orisameda a.k.a. Sanmi Oris and his Royal Music Band.
Late last year, the band churned out a nine-track superlative music album, Mo M'ope Mi Wa' (Thanksgiving). And now, it is following it up with a video of same album shot in different locations in Lagos, Ogun and Ondo states.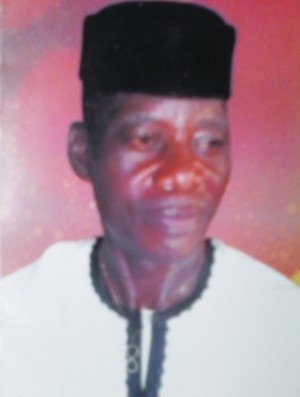 Speaking on the project, Sanmi, also a school teacher, is full of praises to God, for giving him the talent and ability to use it for the benefit of mankind and his fans, for their encouragement and support, adding that they should expect another work of art from him very soon.
Meanwhile, the Ilaje, Ondo State-born musician is thrilling his fans and other fun lovers tonight at Switch Bar, the newly commissioned modern relaxation spot located within Car Wash premises along Makoko Road, Makoko, Yaba, Lagos.
The show is in continuation of the artiste's weekly performance at the fun spot and according to its manager, Macaulay Maxwell, the stage is set for a hitch-free show, promising that safety of patrons is fully guaranteed.

Load more