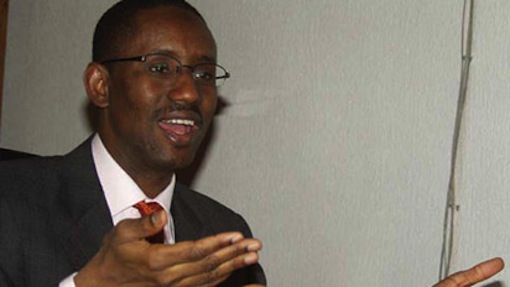 The PDP gubernatorial candidate in Adamawa, Malam Nuhu Ribadu, has hailed President Goodluck Jonathan for the successes recorded against Boko Haram.
Ribadu, former chairman of the Economic and Financial Crimes Commission (EFCC), made the commendation in Mubi on Sunday when he visited three of the liberated local government areas of the state.
The visit was to commiserate with the people affected by the insurgents' occupation.
The three local government areas visited included Mubi North, Mubi South and Maiha.
According to him, the Federal Government and the military deserve votes of confidence from Nigerians for reclaiming territories previously occupied by the insurgents.
He urged Nigerians to return President Goodluck Jonathan to maintain the tide against insurgency. "Political stability is key to peace and security, more so at a time of instability like what we are witnessing today.
"We cannot afford to disrupt this operation midstream. This tide should be allowed to continue," Ribadu said.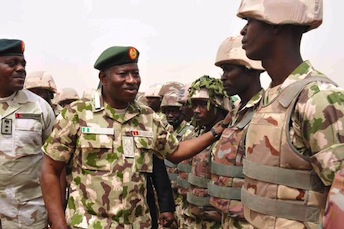 According to him, terrorism is a global phenomenon which is difficult to purge, adding that no country has succeeded in eliminating terrorism completely and within a short time. "I have worked in many crisis zones, including Afghanistan; I know what insurgency is all about.
"It is unfortunate that at a time the country should unite for action against the insurgents we were busy apportioning blame.
"That is why I refrained from any comment about this all these while and the victory may not be total and immediate. It is a gradual process," said the flag bearer.
He expressed sadness that politics was brought into issue of insecurity and the war against insurgency.
Ribadu, however, advised those making unguided comments to repent and see reasons for the betterment of Nigeria. "Our people have suffered for too long, those hauling words from their comfort zones should please shut up and give us chance to confront what directly affects us," he said.
Ribadu also thanked those he called the real heroes of the war against the insurgency. "The military and our gallant members of the vigilante who sacrificed a lot and even lost their lives, I am proud to associate with you," he said.
He said that the president was a careful leader who quietly does not want to see large number of collateral damage. "The President took his time to build this strong coalition of bringing together our neighbouring countries," he said.
According to Ribadu, the result is for everyone to see, adding that the table is now turned against the terrorists, and they are on the run.
He said that what only remain was how to consolidate the success recorded so far and how to restore life and stability in the affected communities.
He thanked the president for his foresight for the establishment of "Victims Support Fund" and other marshal plans meant to consolidate on military successes.
"President Goodluck Jonathan is a very compassionate and kind-hearted person but it is being misunderstood to mean something else.
"But to me, it is an attribute of a good leader. We have seen the President demonstrating compassion in a number of ways."
Ribadu also commended Gov. Bala Ngillari of the state for his strong leadership exhibited in the fight against insurgency.

Load more