Jamiu Yisa
Muslim Leaders and Imams in the southwest on Sunday, shunned an invitation to meet with President Goodluck Jonathan at Ansarudeen Central Mosque, Lawanson, Surulere, Lagos, southwest Nigeria.
A source told P.M.NEWS that the Muslim leaders, who pointedly told Jonathan to keep his dollars, rejected the invitation because such a meeting with the President could polarise and create disunity among Muslims across geopolitical divide.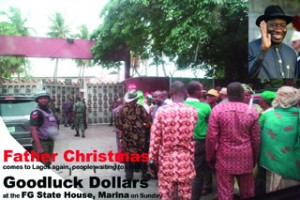 The source who was privy to a phone conference meeting at the instance of the Secretary General of the Nigerian Supreme Council for Islamic Affairs, Prof. Ishaq Oloyede, stated that the Muslim leaders argued that since Muslim leaders in the North, especially the Emirs, thought it was inexpedient for a meeting of all Muslim leaders with the President, and turned down the President's earlier meeting proposed with the entire Muslim leaders in the country, it would be a betrayal for Muslims in the southwest to separately meet Jonathan.
Speaking with P.M.NEWS, Professor Ishaq Akintola, Director, Muslim Rights Concern (MURIC) wondered why it is now that the President, who never sent invitation to meet them before, is now eager to meet Muslims a few weeks to election.
Akintola said President Jonathan has always ignored the plea of Muslims for fairness and justice in appointments to top political positions.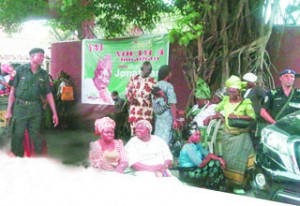 According to him, "President Jonathan neglected and marginalised us in the past. Why is it now that he wants to meet us? If he wants to meet us, he should wait till after the election, not now. We don't want his dollars."
President Jonathan has been meeting with various ethno-religious leaders and socio-cultural groups in the southwest to solicit their support for his re-election.
During such meetings dubbed 'dollar fest' by a section of the social media, Jonathan allegedly dolled out thousands of dollars which run into billions of naira to the invitees.

Load more