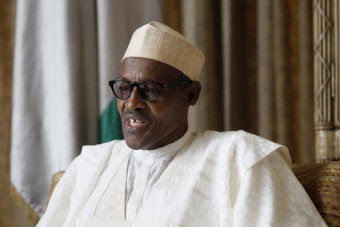 General Muhammadu Buhari, the All Progressives Congress, presidential candidate has lamented the fuel scarcity that has hit the country, noting that, Nigerians are made to spend quality hours queuing for petroleum products.
Buhari who wrote on his official Twitter page said Nigeria as a country should not be importing petrol. "The countless man hours that will be spent at petrol stations today, will reduce our productivity as a nation.This should not be so," he wrote.
Buhari then went on to state his achievements when he was head of Nigerian National Petroleum Corporation (NNPC) "In my time as NNPC chairman and Petroleum Minister in the late 70s, 2 of our 4 refineries were built, and domestic consumption catered for," he wrote, noting that, Nigeria has the capability to have sufficient petrol consumption.
"But over the last several years our refineries have declined, and we are at the mercy of imports."
"We must reject a system that has turned one of world's largest crude exporters into an importer of petrol. Things must change," he wrote.

Load more