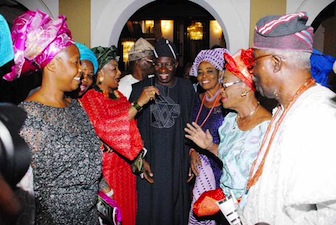 Chief Ayo Fasanmi, an elder statesman and First Republic Senator has urged South-Westerners to ignore the self-serving endorsements of President Goodluck Jonathan in the South-West because they do not represent the views and position of the people.
In a statement issued on Monday, Fasanmi said: "some Nigerian newspapers reported endorsements of President Jonathan by some groups in South-West Nigeria. A variety of reasons were given for the endorsement including desire to promote Yoruba interests. Yet, when critically analysed, these reasons are spurious. Indeed, the arguments for the endorsements mask the selfish interests of the endorsers.
"No doubt that the South-West geopolitical zone has several interests. Among these interests are desire for security, genuine federation with greater autonomy for the federating units, rule of law, effective governance under a democratic and accountable government, drastic reduction of corruption and economic and social development including infrastructural development.
"These interests are shared with some other geopolitical zones who want a Nigeria that is truly federal and where government will put the interests of the citizens first. Majority of the people in the South-West and indeed the whole of Nigeria want to live in a functioning and strong state not a state that is fragile and on the brink of failure under a kleptocratic PDP administration. Above all, majority of people in the South-West want a progressive government," he said.
"Those who endorsed President Jonathan base their decision among other reasons on his commitment to implement the outcome of the National Conference. However, the outcome of the Conference will require a constitutional amendment hence it is the National Assembly and states of the federation that have the power to implement the conclusions of the Conference (Chapter II Section 9 of the 1999 Constitution). The President has minimal not pivotal role. Going by recent political trends in which APC is ascendant, PDP may lose control of the National Assembly. Indeed, it may become a minority party with fewer state governors and legislatures. Consequently, it is delusional to think that Dr. Jonathan can implement a conference when he might be out office and when PDP becomes a minority party. This, of course, assumes that the re-scheduled election is held and that PDP does not engage in electoral shenanigans and manipulations.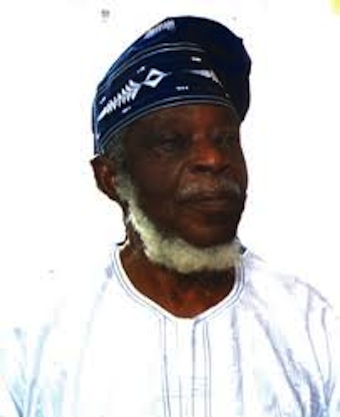 "Further, President Jonathan has a gaping credibility gap. In 2011, he promised to provide electricity, ensure security, create jobs, transform the economy and combat corruption. None of these promises have been fulfilled to the satisfaction of Nigerians. That is why Nigerians want change."
"A second reason given by those who endorsed Dr. Jonathan is his promise to end Yoruba marginalization. He has, we are told, agreed to appoint Yorubas to important positions. The 1999 Constitution in Chapter VI Section 147(3) states that each state of the federation is entitled to one Ministerial position. However, portfolio assignment is the prerogative of the president. Despite the fact that Dr. Jonathan won five South-West states in 2011 with a vote tally of 2.7 million, people of the South-West play minimal role in his administration except of course in rigging elections and participating in the plunder of Nigeria. It should not be forgotten that it was a Yoruba man who paired him as Vice-Presidential candidate to late President Yar'adua. He has fallen out with his mentor who has been trenchantly critical of his mismanagement of Nigerian affairs."
"Even when President Jonathan appoints South-Westerners into Ministerial positions, his choice do not reflect the best Yoruba can offer. Indeed, some of the people from the South-West serving in the Jonathan administration have questionable integrity. Several of them face accusations of corruption while others have used their positions to suborn security forces to commit electoral crimes in favour of the PDP. The revelation of the rigging of the June 2014 gubernatorial contest in Ekiti State is an eye-opener to the misconduct and abuse of office of Jonathan appointees. Certainly they cannot be considered as "omoluabi."
He noted that: "Appointments to political post in Nigeria benefit mainly the appointee, his/her relations and a few followers. South-Westerners have not benefitted from these appointments. It is therefore forlorn hope to think that there will be improvement."
"My appeal is for people of the South-West to ignore the self-serving endorsements by a few in the region. The people of the South-West should, consistent with their progressive tradition, vote for Buhari who will adopt and implement policies that will benefit South-Westerners and all Nigerians," the statement read.

Load more