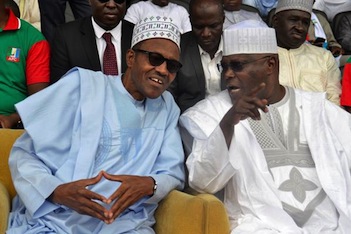 The All Progressives Congress Presidential Campaign Organisation has alerted the nation of plans by the ruling Peoples Democratic Party to embark on campaign of calumny against its leaders ahead of the March 28 presidential election. APC said the PDP having realized that Nigerians have lost faith in the Jonathan government and will vote him out, has now resorted to embarking on a deliberate campaign of calumny to malign APC leaders.
The APC Presidential Campaign Organisation (APCPCO) in a statement signed by Shehu Garba, its Director of media on Tuesday said information available to it indicates that part of the devilish plan will be to run documentaries on national TV networks against the persons of our presidential candidate, Gen. Muhammadu Buhari, former Vice President Atiku Abubakar and Rivers State Governor, Rt. Hon. Rotimi Amaechi.
"These are coming on the heels of the malicious and inflammatory and highly speculative documentary now airing against the national leader of the APC, Asiwaju Bola Ahmed Tinubu.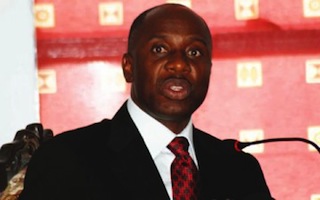 "In the case of Gen. Buhari; he will be presented in the documentary with a spear/arrow in his hands directing his supporters to violence in 2011.
"Purported supporters of Buhari will be shown rampaging, looting and killing while displaying the posters of Gen. Buhari; burning NYSC and government offices; burnt bodies in the 2011 general elections and martial music will be played ostensibly heralding Gen. Buhari's announcement of the military coup that overthrew the government of Shehu Shagari.
"From the above hate messages and concocted lies, it should be obvious to all discerning minds that PDP and the Jonathan government have nothing to offer Nigerians, rather to continue to cause disaffection among the people by disseminating lies to the public," Malam Garba Shehu said.
APC said it deem it necessary to call the attention of Nigerians to the "movies" being prepared for release by the PDP so that they are not taken by surprise or deceived into believing such fabricated lies.
While noting that such hate messages run counter to the Codes of the Nigerian Broadcasting Commission (NBC), APC call on the PDP and Jonathan administration to retrace their steps, and focus on giving account of the missing $20 billion from the NNPC.
"Under the watch of this government, corruption and outright stealing of state resources has been elevated to unprecedented levels, while indiscipline, impunity and high-handedness have become the hallmark of an outgoing administration. We are not surprised that a sinking ship like PDP will clutch at any available straw to stay alive, but we count on the support of Nigerians who have ceaselessly called for change," APC said.

Load more