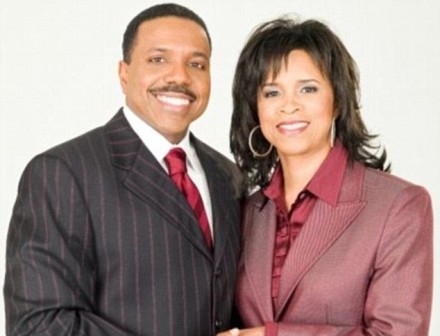 Popular US pastor and founder of World Changers Church International, Creflo Dollar, has brought down the website where he was begging people to donate $65million for him to buy a new luxury Gulfstream G650.
He also deleted the Gofundme page where he asked 200,000 people to donate $300 each for him to acquire the Gulfstream G650 airplane, following backlash from the social media community.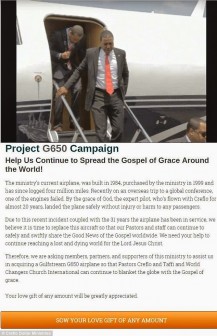 One of the critics, is Kirsten West Savali, a culture writer who writes for The Roots: She wrote on 13 March:
"Dollar would rather press people living below the federal poverty line—people with no jobs, no insurance, no health care and, in some cases, no homes—into funding his luxurious travel?
"The man should be ashamed of himself, but apparently he's not. Anyone bold enough to tell a congregation that he had visions of executing anyone who didn't pay tithes clearly has no conscience. Yes, he told them that the only reason they're still alive is that he's "covered with the blood of Jesus""

Load more