Funsho Arogundade
Kehinde Oshadipe, the twin sister of the late Taiwo Oshadipe of the Oshadipe Twins has released a tribute song for her late twin sister, Taiwo, who died on 3 October 2014 after a brief illness.
Titled My Reflection and produced by ace producer, Wole Oni, the emotion laden track describes the ordeal of losing a loved one who holds a special place in one's heart.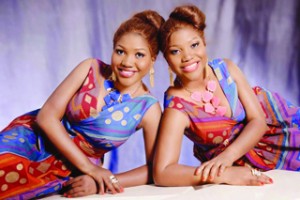 Kehinde describes Taiwo as her reflection indeed, the only close friend she had known all her life and someone who was always sincerely validating or debunking her choices.
"Taiwo showed love to everyone that crossed her path and would go to any length to bring smile upon someone's face. Her sudden passage has created a huge vacuum in our musical career but I am resolute to live the dreams we both shared," she said.
She admits this to be a huge task but she expressed hope in God that she will be strengthened to take the brand Oshadipe Twins to greater heights.
Kehinde expressed gratitude to veteran and contemporary artistes, media houses and the general public for their condolences and outpouring of love during the gloomy days.
She said living the Oshadipe Twins dream is paramount to her and assured their fans of good quality music from her in due course.

Load more