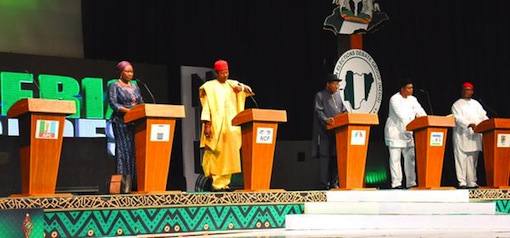 The Presidential Debate anchored by the Nigeria Elections Debate Group (NEDG) in Abuja on Sunday, March 22 was not what you'll describe as breathtaking but the debate gave Nigerians an opportunity to listen to those who wanted their votes.
Shortly after the debate, Nigerians on social media had a thing or two to say about some presidential candidates that were barely known before the debate.
In this poll, we would like to know which presidential candidate impressed the most.
Please vote below.
NEDG Debate: Which Presidential Candidate Impressed The Most

Load more