At least 21 Commissioners in Rivers state serving in the government of Governor Rotimi Amaechi are set to dump the All Progressives Congress (APC) for the Peoples Democratic Party (PDP), Felix Obuah the PDP Chairman has claimed.
Obuah's claim comes after the deputy governor to Amaechi, Tele Ikuru defected on Sunday 22 March to the PDP from the APC.
According to Obuah: "About 21 Commissioners in Governor Amaechi cabinet are already talking with me about coming home to join their own party. They are just waiting to pick their last salaries and dump Amaechi and the APC sinking ship."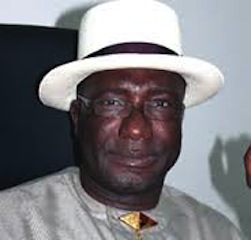 His claims has however been rubbished by Mrs. Ibim Semenitari, the Commissioner for Information and Communications, who stated categorically that the commissioners were not going to defect.
"We are loyal to the governor (Amaechi) and the party (APC).
It would be recalled that Ikuru labelled the APC a party of rebels. "After carefully studying, interacting and analyzing the leadership of the party, I have come to the sad conclusion that the APC is a party of rebels, insurgents and anarchists, clothed in robes of pretense and deceit. APC is a party founded on deception and it thrives on unholy propaganda and falsehood," he said in a statement following his defection.

Load more