Henry Ojelu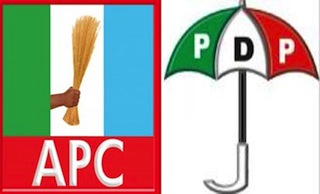 A group known as Muyiwa Fadeyi Campaign Organization has asked the Peoples Democratic Party (PDP) to stop peddling false reports about leaders of All Progressive Congress (APC).
In a statement signed by Fadeyi, the group pointed out that the Ahmadu Bello University Teaching Hospital in Kaduna State have disowned a medical report doctored by the PDP and intended to give the public an impression that the All Progressives Congress, APC Presidential candidate, Gen. Muhammad Buhari, is sick.
The group noted that it is unfortunate that instead of addressing issues, the PDP will looking for non-existence report to discredit General Mohammed Buhari.
"It is not surprising that the ruling People Democratic Party, PDP, and its leadership now resort to blackmail and other devious scheme aimed at confusing the Nigeria public. In the last couple of weeks, Femi Fani Kayode, Director General of the Jonathan Campaign Organization and Ekiti State Governor Ayo Fayose have come to epitomize these uncouth verbal assaults on the APC and its leadership," the group stated.
Expressing readiness for Saturday's Presidential Election, the group noted that Nigerians are ready for free fair and credible elections to be made possible by the use of card readers.
"The huge investments in providing PVCs for Nigerians will not be worthwhile if the cards are not authenticated by card readers which have now become the nemesis of elections riggers worldwide," the group added.

Load more