Otunba Oyewole Fasawe, the Co-ordinator of The Consultative Leadership Forum, a group affiliated to All Progressive Congress, APC, Ondo State, has warned the police not to be partisan in maintaining peace with the presidential election two days away.
He made this known this evening at Owo while addressing the media on the arrrest and detention of Honourable Eniolorunda Omosule, a serving member of House of Representative, representing Owo/Ose federal constiuency.
Omosule was arrested and detained at the Police Special Invetigation Bureau, SIB, Akure on Wednesday evening on trump charges.
According to Fasawe, he claimed that Omosule's house was stumbled upon by dozens of uniform men from the Police Special Anti-Cultism Squad, Akure last week.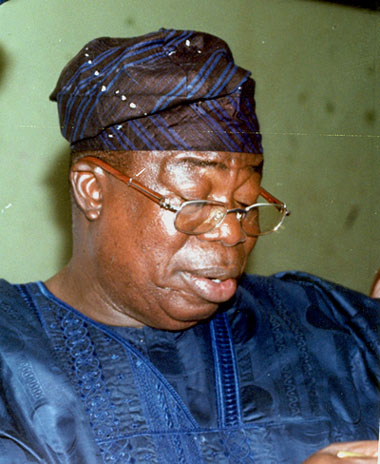 In his statement, he said Omosule lost some cash and property, while his security guard was arrested and detained at the state SIB, Akure.
In his quest to bail the security guard, Omosule was at the SIB this evening, instead of been allowed to sign the bail bond for the release, he was made to write police statement and finally got detained without any charges.
All attempts for the All Progress Congress, APC, leaders to get him released, proved abortive.
Fasawe has called on the securty outfits to be careful and not to allow themselves to be used by the ruling party, Peoples Democratic Party, PDP, to destroy the fragile nascent democracy.

Load more