Former Nigeria international Emmanuel Babayaro says players of the Nigeria U-20 side, the Flying Eagles, may find it difficult to find their feet in the country's senior national team.
Babayaro was responding to the calls by many for the speedy promotion of some members of the victorious African Youth Championship side into the Super Eagles.
The former Plateau United goalkeeper, who is a staunch admirer of Manu Garba's team, feels the difference in the Flying Eagles style of play and that of the Super Eagles might hinder the boys from giving their best while advocating that all the country's national team cadres should play similar patterns to help for easy transition.
"Integrating the Flying Eagles into the senior national team will be very difficult. For instance, Nigeria's U-20 team play total football and should they get to the Super Eagles, they will find it very difficult to adapt because the senior national side plays a completely different pattern," Babayaro told Goal.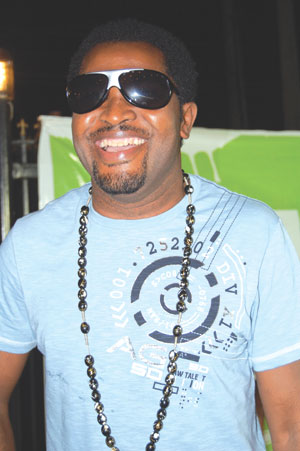 "In view of this, there has to be streamlining and harmonization of the technical crew of our national teams; the U-17, U-20 and U-23 to play a style that conforms with the way the senior national team plays."
The Atlanta '96 Olympics gold medalist went a step further to explain the importance of this on the growth of the country's football.
"With this in mind, the technical department of the Nigeria Football Federation and the head coach of the senior national team will come out with a unique pattern. We used to have a style and I remember under Westerhof, we had a system of play," he added.
"The implication of this is that all national teams cadre will play likewise so that when they are coming up, it is easy to integrate.
"Manu Garba's lads will definitely progress to the senior national team because they are youngsters but the problem would be that they will be exposed to an unusual playing system when they get there and it will be hard for them to give their best.
"The players we had in the past did not progress because they were old men playing age grade competitions at their peak, and that is why after six months or at most one year, they disappear. I don't expect these ones to go that way because they are much younger and have many more years to give to the game," he concluded.