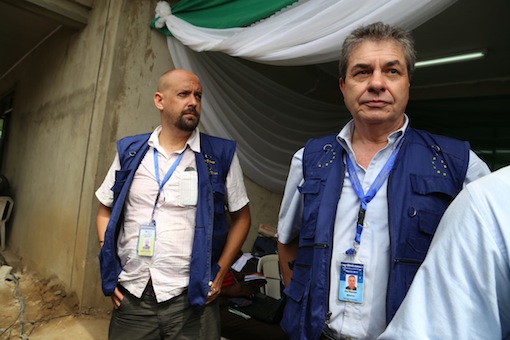 Population and Environmental Monitoring (International Observers) has described the conduct of the 2015 general elections in Gombe State as free, fair and credible.
Malam Ali Koride, spokesperson for the group, made this known while addressing newsmen in Gombe on Wednesday.
He said distribution of sensitive and non-sensitive materials by the Independent National Electoral Commission was free.
"We consider the whole process as free and fair to the best of our observation and knowledge."
According to him, observers monitored all the materials that arrived in the state and found that they were distributed in time while accreditation and voting also commenced in time.
He said the state, however, recorded low turnout of voters during the governorship and state assembly elections compared to the Presidential and National Assembly elections in the area.
"We also witnessed thuggery in some parts of the state to the extent that we were attacked on our way from one of the local governments. We escaped through the assistance of some security personnel.
He urged politicians to eschew thuggery but encourage electorate to actively participate in all elections.

Load more