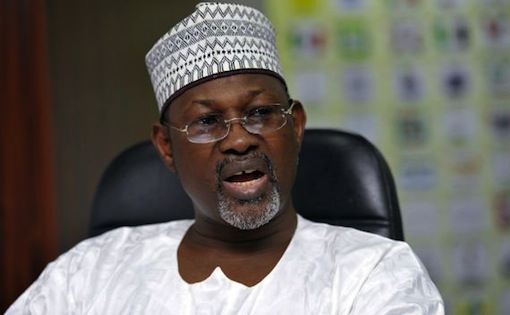 The Independent National Electoral Commission (INEC), has fixed April 25 for re-run of the 2015 Governorship and some constituencies in the state House of Assembly elections in Imo.
Dr Gabriel Ada, INEC Resident Electoral Commissioner in Imo State, announced this at a news conference in Owerri on Wednesday.
NAN recalls that INEC had declared the April 11 governorship polls in Imo inconclusive.
This followed the cancellation of elections in more than 250 polling units in 23 of the 27 local government areas.
According to Ada, the state constituencies affected in the re-run include: Ikeduru, Isiala Mbano, Isu, Oguta, Owerri West, and Oru East.
Ada explained that INEC ordered re-run for the governorship election because of the 79,000 difference between the votes scored by the leading and the second candidates.
"The registered voters in the affected polling units are more than 145,000 and when you consider this figure with the difference, you discover that it was quite substantial number of voters," he said.
Ada, who gave a breakdown of the state assembly results where the exercise had been concluded, said APC won 16 seats, PDP five, while six were inconclusive.
He further explained that some ad-hoc workers were being investigated for their roles in the manipulation of results during March 28 and April 11 elections.
"We have several cases of figures being subverted from polling units to ward and down to the local government areas.
"INEC is investigating all these matters and those found culpable will be prosecuted," he said.
Ada told reporters that the commission would continue to do its best to ensure that the elections remained free, fair and credible and advised people to respect the rules.

Load more