The River Basin Authority at the Mile 8 area of Calabar, the Cross River State capital, has been thrown into total confusion as one, Godwin Elewana, has been accused of murdering a 22-year-old boy, Douglas Ojugbo, for daring to have love affairs with his daughter.
Not done with shooting the boy to death, Elewana who is said to be very influential in the community, connived with the Divisional Police Officer in charge of the area and hurriedly buried the dead body in a shallow grave at night.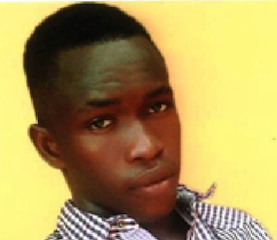 According to eyewitnesses who narrated the incident to Cross River Watch, Elewana, who is described as a very troublesome man, killed Ojugbo because he did not approve of the relationship with his daughter.
"The girl's father had always warned the late Ojugbo not to come near his daughter. That is what we were made to understand but the two of them could not part with themselves, this made the Elewana decided to take that horrible action.
"On that fateful evening, we saw the Elewana chasing the boy who was panting and running but the Elewana caught up with him around the Basin Authority gate and shot him to death.
"After shooting him, he dragged him into his car and drove off. All of us were running for our dear lives because Elewana man is very dangerous and everyone knows him for that," an eyewitness recounted.
It was gathered that after shooting the boy in the arm and legs, Elewana reportedly allowed the boy to bleed to death in his car and drove the corpse to the Federal Housing Police Station in Calabar, where the DPO ordered that the boy's body be taken to the Goldie Cemetery and buried without an autopsy or investigation carried out or the parents of the victim informed.
It was after a frantic search for the missing boy that the parents got to know the fate that befell him and they petitioned the Assistant Inspector General of Police in charge of Zone 6, Calabar and the National Human Rights Commission to investigate the cause of his son's death and bring those who killed the son to justice.
The AIG of the zone however ordered that the body of Ojugbo be exhumed and a proper autopsy be carried out while he has also ordered the DPO to produce the fleeing Elewana.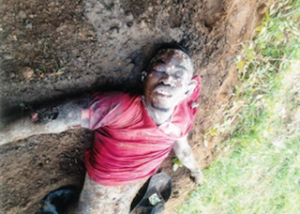 Load more