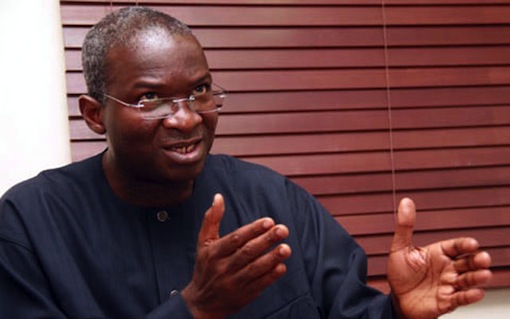 An annual report by the National Orthopaedic Hospital (NOH), Igbobi in Yaba, Lagos has indicated a reduction in the rate of motorcycle accidents in the metropolis.
The report was signed by the Chief Records Officer, Mr Samuel Karunwi, and made available to NAN on Monday in Lagos.
NAN reports that NOH specialises in the treatment bone diseases and victims of automobile and motorcycles accidents as well as keeps records of such cases.
The report shows that in 2013 there were 452 motorcycle accidents involving 273 males and 179 females.
It showed that in 2014, there were 291 motorcycle accidents that involved 168 males and 123 females.
"In 2013, 60.4 per cent males and 39.6 females were involved in motorcycle accidents.
"However, in 2014, 57.7 per cent males and 42.3 females were involved various motorcycle accidents.
"Comparatively, between 2013 and 2014 there rate of motorcycle accidents was reduced by 35.6 per cent on Lagos roads," the report said.
Mr Sesan Adebara, an official of the Lagos State Accident and Emergency Service, said the reduction was due to the enforcement of the law banning commercial motorcycles from plying the highways.
The law which came into effect on Nov. 5, 2012, restricted the commercial motorcylists' operations to the hinterlands where there was less vehicular traffic.
He noted that the ban, slammed on the commercial motorcycle riders, popularly called "Okada" in Lagos was adequately enforced by the various traffic administrators in 2014.
Adebara said that in 2014, the law enforcement agencies ensured zero-tolerance for violation by the riders.
He said the situation that had helped in reducing accidents involving commercial motorcyclists and their passengers.
Adebara said the report was a testimony of the good intentions of the state government in ensuring the safety of lives and property of the citizens.
"The policy restricting commercial motorcyclists to the hinterlands and is a very good initiative of the government.
"No responsible government will fold its arms while lives are being wasted on unnecessarily because of commercial use of motorcycles.
"Although it is obvious that many citizens are not happy with the restriction, some later came to terms with the need for such an action," he told NAN.
"Lagos State is not in any way obsessed with the use of Okada as being speculated, rather the government has a duty to protect its citizens from danger through proactive policies and laws.
"In this wise, this record has showed the success of the restriction, so, we will continue to appeal to the Okada riders to come to terms with the government."

Load more