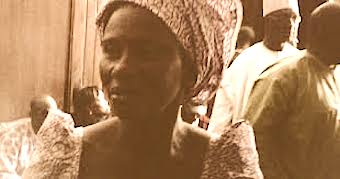 A prosecution witness, ACP Abdullahi Garuba, on Wednesday confirmed that a court registrar, Oluronke Rosulu, accused of conspiring with others to defraud a former Chief of Army Staff, Lt.-Gen. Ishaya Bamaiyi (retired), visited him thrice in prison.
Garuba made the disclosure while testifying at the continuation of Rosulu's trial before Justice Lateef Lawal Akapo of an Ikeja High Court.
Rosulu is standing trial for allegedly aiding a one-time Lagos socialite, Fred Ajudua, to defraud Bamaiyi of 330,000 dollars while both of them were being remanded at Kirikiri Maximum Prison.
The defendant, who is a former registrar to Justice Joseph Oyewole, is facing a two-count charge of conspiracy to obtain money by false pretences and obtaining money by false pretences.
The Economic and Financial Crimes Commission (EFCC) alleged that she helped Ajudua to funnel the money from Bamaiyi between November 2004 and June 2005.
The anti-graft agency said Ajudua obtained the money from Bamaiyi by claiming that it represented the professional fees charged by Chief Afe Babalola (SAN) to handle his case.
He is also alleged to have claimed that the money would help to facilitate Bamaiyi's release from prison.
Led in evidence by the EFCC counsel, Mr Seidu Atteh, Garuba told the court that he was posted to Kirikiri Maximum Prison in 2004 where Ajudua and Bamaiyi were on remand for different offences.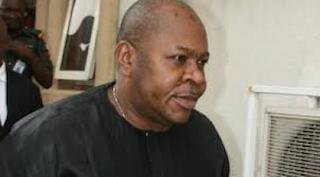 Garuba said On Oct. 23, 2004, Rosulu came to the prison and was introduced to him by a colleague, ACP Kehinde Tajudeen, as a registrar from Oyewole's court.
He said the accused met with Ajudua, Bamaiyi and Alumile Adedeji a.k.a. Ade Bendel, during the first visit.
The witness said: "On Nov. 6, 2004 at 10 a.m., the defendant met with Ajudua and Bamaiyi. This time she came with her daughter.
"On Nov. 20, 2004, which was the third visit, she came with one of Ajudua's boys (Jonathan) and met with Bamaiyi.
"Later, Bamaiyi came with a `Ghana-must-go' bag, red in colour.
"I asked the general what was in the bag and he told me that it contained 330,000 dollars folded in 33 bundles.
"Each bundle contained 10,000 dollars.
"I saw the money and was there when it was counted. After that, Rosulu carried the bag and Ajudua saw them off to the gate."
Under cross-examination by the defence counsel, Mr Bamidele Ogundele, Garuba said he was able to identify the defendant at the EFCC office on Dec. 19, 2013.
"I have seen the defendant four times and it was not difficult for me to recognise her," he said.
The witness said inmates were permitted by law to lodge certain amount of money with the records department of the prison and could access it with authorisation from the authorities.
NAN reports that the matter was adjourned to May 11 for continuation of trial. (NAN)
ASO/PDEMST
===========

Load more