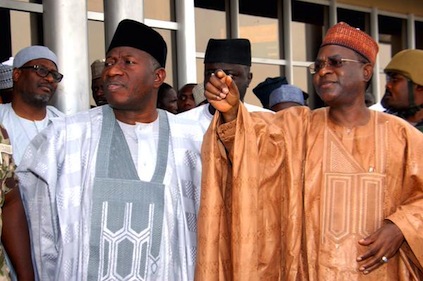 Governor Isa Yuguda of Bauchi State on Tuesday begged civil servants in the state to forgive him and also appealed to the state's civil servants to give their full support to the incoming administration of the governor-elect, Mohammed Abubakar.
He made the appeal in Bauchi during an interactive session with senior civil servants in the state, stressing that "I appeal to you, for God's sake and for the sake of our people, to support and cooperate with the incoming governor.
"Don't look at him as a representative of the All Progressives Congress (APC) because politicking will end the day he will be sworn in as governor come May 29; it will then be no longer politics but governance."
Yuguda said the governor-elect would require a lot from the state's civil servants in terms of direction and therefore urged them to look inward and develop ideas that would make a difference in their respective ministries and ensure the success of the incoming administration.
"I urge you to help him, because his failure is our failure. I don't have any reason not to support him. He is our governor and we owe him the duty to support him so that he would succeed," Yuguda added.
The outgoing governor, who said that he had done his best to transform the economy of the state, attributed his success to the cooperation and support the civil servants gave him.
He then asked the civil servants and the people of Bauchi State to forgive him wherever he offended them throughout his eight years of stewardship as governor.
"Please extend my plea to the junior civil servants to forgive me in any way I must have offended them, through my action or inaction.
"All of you, wherever I offended you, please forgive me," Yuguda pleaded.

Load more