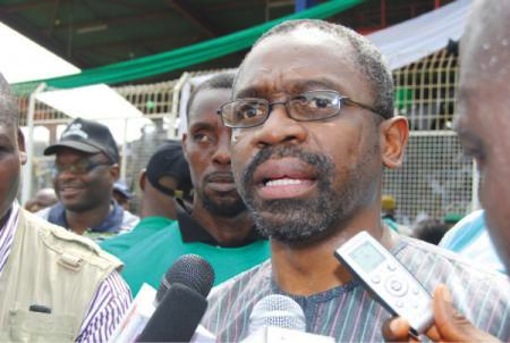 That Femi Gbajabiamila carries himself like a true leader, is not new. That he acts and talks the part is also not new. That he is a nationalist is not new as well because his antecedent speaks volume but what is new is that he's never been the leader of the ruling party in the House of Representatives.
As the House's 'Minority Whip' leader, Gbajabiamila was many things. He was the voice of the House as well as the enforcer. He pushed that democracy be practiced in Nigeria like in developed countries.
For starters, lets refresh on the role of a 'Whip' and how Gbajabiamila played the part. "A whip is an official in a political party whose primary purpose is to ensure party discipline in a legislature. Whips are a party's "enforcers," who typically offer inducements and threaten party members to ensure that they vote according to the official party policy. A whip's role is also to ensure that the elected representatives of their party are in attendance when important votes are taken."
In the House Gbajabiamila held sway because of his stance against mismanagement, poor leadership and political immaturity. He vehemently kicked against the defection from one party to another, hammering on the need for Nigerian politicians to have and hold onto a set of political beliefs, ideology and philosophy.
Gbajabiamila pretty much summed himself up in his book: "Fearless: the Emergence Of A Virile And Formidable Opposition Leader (Political Memoirs of Hon. Femi Gbajabiamila) preparing himself for the big stage, only that, this time he will go from opposition leader to the leader of the ruling party, a position he has prepared himself for and one that has waited for him.
His panache and zest as Minority Whip leader was contagious and staggering. His colleagues always listened when he spoke. His oratorial prowess and his ability to convey his messages in the best possible fashion made him an item in every gathering.
As Minority Whip leader, he pushed Nigeria and Nigerians. He pushed the ruling party, he pushed his colleagues in the opposition but above all he pushed himself even beyond his own comprehension.
Why should he be the eighth Speaker of the House of Representative? As head of the ad hoc committee investigating claims by the Asset Management Company of Nigeria, AMCON that N140.9 billion, which was owed by Zenon Petroleum and Gas Limited and Forte Oil Plc, has been paid, Gbajabiamila did a thorough job ensuring that the House also passed Money Laundering and Terrorism Amendment Bills.
That's why Asiwaju BolaTinubu, a national leader of the All Progressives Congress described Gbajabiamila as "an inspiration to many of the members of the House of Representatives today who are working tirelessly to see Nigeria chart a new course and are very so committed to changes, content of the character of the country, adding a great value and commitment to national development and progress of this country".
Gbajabiamila is not one who shies away from his responsibilities and actions as a leader. To preserve the democracy of Nigeria, he was once forced to scale the gate of the House of Representatives. On his Facebook page, he wrote of his action: "What happened in the National Assembly yesterday will forever live in infamy. Never thought I would see the day when I would be forced to go over the assembly gates where I work to gain access into the chambers."
By Seun Bisuga
Twitter: @bisuclef

Load more