Ayorinde Oluokun/Abuja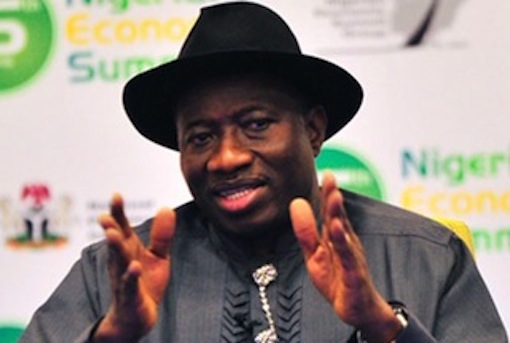 Nigeria on Monday denied recalling its envoy​s​ from South Africa as a result of the xenophobic attacks on foreign citizens in the country.
Reuben Abati, spokesperson for President Goodluck Jonathan said the report that Nigeria recalled its envoys was misinformation that arose from the mix up of a statement issued by Nigeria Ministry of Foreign Affairs on the issue over the weekend.
According to him, the envoys were only invited for routine consultations.
"It is not true that Nigeria has recalled its envoy in South Africa on account of recent xenophobic attacks in that country," he said.
"There is a mix up and misinformation on the matter," Abati said of the action which has received strong condemnations from the South African government.
"The truth is that Nigeria has not recalled its envoy from South Africa. What has been done is to invite the Charge De Affairs in that country for routine consultation by the Ministry of Foreign Affairs. Recall of envoy is a serious and sensitive matter, that has not happened," he added.
Nigeria's Foreign Affairs Ministry had in a statement signed by the Min​i​ster of Foreign Affairs, Ambassador Aminu Wali on Saturday said the envoys were summoned for consultation.
The statement had read, "The Honourable Minister of Foreign Affairs, Ambassador Aminu Wali, has summoned for consultation, Nigeria's senior diplomats on tour of duty in South Africa. These are the Acting High Commissioner in Pretoria, Ambassador Martin Cobham, and the Deputy High Commissioner in Johannesburg, Ambassador Uche Ajulu-Okeke.
"The invitation is in connection with the ongoing xenophobia in South Africa targeting foreigners, mainly African migrants. It will be recalled that the current spate of attacks began about three weeks ago, and have so far claimed some seven lives, destruction of property and created fear and uncertainty in the minds of African migrants in the former apartheid enclave.
"The South African President, Jacob Zuma, has condemned the attacks in a statement presented to the South African National Assembly. Ditto for the Zulu Monarch, Goodwill Zwelithini, whose alleged inciting comment provoked the attacks. Well-meaning South Africans have also organised peace marches against xenophobia."

Load more