Jamiu Yisa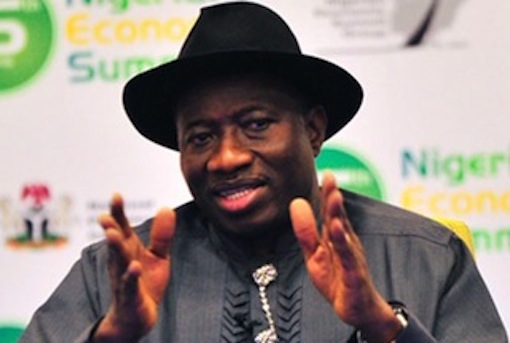 The fuel scarcity across the country may soon end as President Goodluck Jonathan has ordered that oil marketers be paid their outstanding claims for the importation of petroleum products.
The scarcity of petrol follows the expiration of the three-day ultimatum given by the Major Oil Marketers Association of Nigeria (MOMAN) to the Federal Government.
While the National Association of Road Transport Owners (NARTO) and Petroleum Tanker Drivers (PTD) are engaged in a face-off with MOMAN, the major oil marketers are angry with the Federal Government for not paying its members' subsidy claims.
MOMAN on Friday threatened to stop the importation of petroleum products over yet-to-be-paid N256 billion subsidy claim by the Federal Government.
The Executive Secretary of MOMAN, Mr Obafemi Olawore, issued the threat at news conference in Lagos.
Olawore said that the last time the government paid marketers N100 billion subsidy claim was in February and it was paid in Sovereign Debt Note (SDN).
"But if you deduct the N100 billion from the N315.8 billion, you will have 215.8 billion. Besides, the Petroleum Product Pricing Regulatory Agency (PPPRA) had earlier approved Batches T and U for last quarter of 2014 for payment which amounted to N30.5 billion.
"In 2015, we also have Batches A and B for the products imported by MOMAN which has been approved by PPPRA but had not been paid."
"This also amounted to N9.7 billion. So the money put together is N256 billion," he said.
Following the threat by the oil marketers to stop importation, scarcity of petroleum products has worsened in Abuja, parts of lagos and other major cities across the country..
NNPC could not import the products alone because MOMAN imports about 40 per cent of the nation's consumption.
In most parts of Lagos metropolis, long queues were witnessed between Tuesday and Wednesday morning.
Residents bemoaned the scarcity and the rise in price of petrol negatively affecting their businesses.
It was complaints galore from transporters, barbers, food vendors, welders to small and medium scale enterprise owners whose businesses rely on fuel usage.
From the Island to the Mainland, the story was the same as motorists spent several hours at filling stations struggling to buy fuel.
In places visited by our correspondent, the official pump price of petroleum product has increased from N87 to between N100 and N130 in some filling stations across the state.
Some equally barricaded their entrances, collecting fees ranging from between N200 and N500 to allow motorists in.
Black marketers also had a field day on Tuesday, selling a litre of fuel for as high as N200.
Speaking with P.M.NEWS, Kunle Aberuagba, a commercial driver, said that the scarcity has affected him and his family because there is no job for him to do without fuel.
"I cannot work as a driver and because of this to even feed my family is a difficult thing and it also makes my boss not to trust me. I queue three times in a week looking for fuel and because of this the money that I used to make I don't get it now," he lamented.
According to Mohammed Sanni, a commercial driver at Oshodi, "Fuel is scarce for no reason and we are really suffering especially us drivers. As you know, drivers are always on the road to carry passengers and because of the scarcity of fuel we couldn't make the money we used to make before.
"Can you imagine queuing for so many hours at filling station? It is very sad. I don't think other countries are facing this problem we are facing. So we want the government to look for a solution by putting an end to this deliberately created problem," he pleaded
John Okoafor said "the scarcity is also affecting us mechanics. When some of our customers bring their cars to us for repairs, they complain that there is no fuel in their car to drive it. Some have even decided to abandon their cars because of the scarcity of fuel. They are now forced to board public bus to their offices and other businesses."
According to Cyril Okon, a businessman said, "my customer called me to supply goods. The cost of the goods last year was N5,500 but because of the recent development it has increased to N7,000 and when I told him he was shocked. He later agreed to buy the goods but on transporting the goods to him I was charged N1,500 by the taxi driver. The former fare was just N500.

Load more