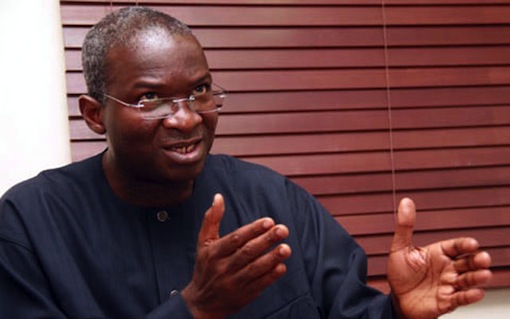 The Lagos State Government on Tuesday said it had delivered no fewer than 10,000 new housing units across the state in the last eight years.
Mr Bosun Jeje, Commissioner for Housing gave the figure at the 2015 Ministerial Press Briefing in Ikeja.
He said that the homes delivered to residents of various income levels were to boost access to housing, thereby reducing housing deficit.
"We have delivered no fewer than 10,000 housing units of various sizes in the last eight years.
"Though this is still a drop in the ocean, the fact remains that the new homes are accommodating some Lagosians who never had their own homes before.
"We are committed to significantly reducing the housing deficit and that is why government would continue to build homes to accommodate more Lagosians, " he said.
Jeje explained that many of the homes were allocated to residents on convenient payment plan guaranteed by the Lagos State Home Ownership Scheme.(LAGOSHOMS)
Giving more details on LAGOSHOMS, the commissioner said the mortgage initiative was conceived by government to solve the problem of affordability in housing delivery.
He said under the system, residents were allocated homes from the many housing estates specially built for the scheme across the state.
The commissioner gave some of the estates as Anthony Enahoro Estate in Ogba, Omojola Estate Gbagada, Michael Otedola Estate, Epe and Emeka Anyaoku Estate, Ikeja.
He listed some of the others as Chois Estate Ikorodu, Igando Housing Estate, Shitta Housing Estate and Mushin Housing Estate.
According to him, no fewer than 603 residents have been allotted homes under the scheme and most of the allottees have already moved into the homes.
Jeje said that homes were allocated after careful scrutiny of applications from residents who were necessarily reasonable income owners.
The Commissioner explained that interest rate of instalmental payment over a minimum of 10 years did not exceed 9.5 per cent.
Jeje said the government was currently working on no fewer than 26 housing projects across the state.
He said when the projects, which include the Ilubinrin Estate in Lagos Island and Badia Housing Estate, were completed, the housing deficit in the state would shrink further.

Load more